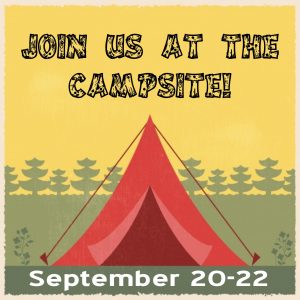 Spring has sprung so it's time to think about camping trips, specifically the church camp out.  This year we decided to camp closer to town and go back to the September time frame.  By doing this, we are hoping that there will be less interference with family vacations.
Details:
Date: September 20-22 (2 nights)
Place: Prophetstown State Park
Reserve your site near #108 (so we're a group)
Reservation website:  https://indianastateparks.reserveamerica.com/
Look for more information in the coming weeks.  In the meantime, go ahead and make your reservations because this campground fills up fast.
If you have any questions, feel free to talk to any of these people:
Wes & Bonnie Crawford
Bob & Margie White
Matt & Sheryl Davis