G'day mate!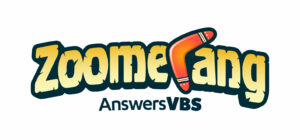 VBS is coming to Sunrise on the week of June 13-17 from 9:00-11:30 AM. From the minute your mates step off the plane onto Australian soil, they will find themselves on a trip they'll never forget! The day will be filled with some "aus-some" songs, prayer, valuable lessons, snacks, hoppin' good games, and some turtle-y terrific science experiments and crafts. Throughout the week our children will learn about the value of God's creation, their life, and the gift God gives of eternal life with him, and much more! We hope you join us for this wild adventure down under!
VBS Dates: June 13-17
Monday-Friday Time: 9:00-11:30AM
Ages: Age 3 through 6th grade
To register your children for this awesome Wilderness Escape, register by clicking on the link below, or stop by Sunrise CRC for a registration form.