You're invited to bless the Greater Lafayette community through a Blood Drive, provided by the American Red Cross!
The Covid-19 virus has slowed down blood donations tremendously, so the American Red Cross is excited to offer blood drives to meet this urgent need.  We're thrilled to partner with the Red Cross as we serve passionately with the Greater Lafayette community in this exciting way!
Event Details:
DATE:  Wednesday, December 15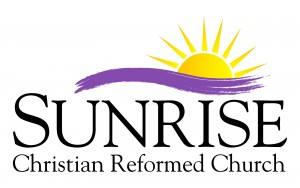 TIME: 1:00 – 6:00PM
LOCATION: Sunrise Church (909 E 500 S, Lafayette) –
In the Gymnasium
HOW TO SIGN UP: Pre-registration is highly encouraged.  Please go to redcrossblood.org and search our zip code, 47909, in the "Find a Blood Drive" search box in the upper right hand side of the page.  After doing that, scroll down the list on the left hand side of the page and you'll find our blood drive: "Sunrise Christian Reformed Church".  Click on our name, select a time and take just a few minutes to create an account and confirm your appointment.  Pre-registering will help keep us organized, so we thank you for your efforts to do so.  Walk-ins on the day of the event are also accepted, but there may no longer be slots available.